Building communities that thrive and environments that inspire.
­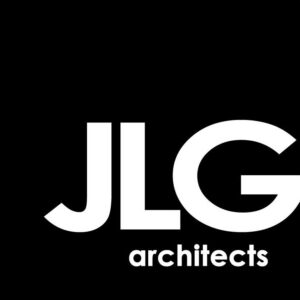 Nothing is more essential to a community than the vitality and health of their education system. District Administrators, School Boards, and parents all want the same things: 1) the very best future for their children; 2) top educators with the resources needed to succeed; and 3) the strongest operating stock of school facilities. JLGk12's designers, planners, funding experts, and marketers understand how to turn big ideas into even bigger futures by maximizing the value of each dollar spent while creating solutions that operate efficiently for generations to come.
Since 1989, JLG has been helping our clients build programs and spaces that support their efforts to build a thriving tomorrow. Studies have shown that the classroom environment can affect a child's academic progress over a year by as much as 25%.  JLG's award-winning primary and secondary education design studio is focused on creating NEXT Century inclusive learning environments that are flexible enough to grow and change into the future while remaining responsible to the budgets of today.  Our unique JLG process propels your project forward in a clear, open and transparent way that delivers your needs, builds excitement and limit surprises.
JLG has had the privilege to work with districts across the Upper Midwest on architecture and landscape architecture design, community engagement, facility assessment, district and neighborhood master planning, LEED facilitation, security design, school consolidation planning, funding assistance, construction administration, and cost estimating.
COMMUNITY FIRST
Learning inspires design, and design inspires learning. JLGk12 believes in a collaborative, inclusive process to ensure that goals are met and voices are heard during design. JLG's design practice engages teachers, students, parents, the school board and other stakeholders in intensive, multiphase workshops that result in a learning environment that will enhance the academic programs taught within.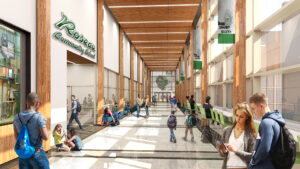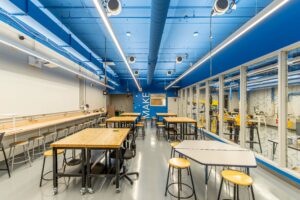 CAREER-FOCUSED EDUCATION
Our education system is undergoing dramatic changes for the first time in decades to facilitate new ways of learning. We are seeing the impact of these changes on the educational spaces in our region, with increased demand for specialized Career and Technical Education spaces, collaborative learning commons, and spaces that reflect changes in teaching style. The right environments can help educators change the world, and JLG's dedicated K12 design studio focuses on creating schools that rapidly adapt to these evolving teaching models so that hands-on learning can happen anywhere and everywhere.
Contact Dan Miller, JLG's Principal K12 Studio Leader, via email or at (320) 759-9030.
JLG Architects' Principal K12 Studio Leader, Dan Miller, recently received the Accredited Learning Environments Planner (ALEP) designation, a mark of excellence developed to reflect the knowledge, skills, and abilities of a competent educational facility planner. Miller is one of only eight ALEPs in Minnesota and the only ALEP in South Dakota. The ALEP credential was designed to elevate professional standards, enhance individual performance, and identify those in the educational environment industry who demonstrate the knowledge essential to the practice of educational facility planning.
**Content provided by JLG Architects.**