Founded in 1897 and family-owned and managed for more than 75 years, Kraus-Anderson Construction is consistently ranked by Engineering News-Record among the U.S. Top 20 Construction Firms in the Midwest, providing award-winning consulting and construction services from coast-to-coast.
Building Enduring Relationships and Strong Communities
As an integrated development, construction, and real estate leasing and management enterprise, we bring an owner's perspective to our work, collaborating closely with clients, architects, and other stakeholders to envision and plan for success long before ground is broken.
Referendum Services
Communication is the key to the success of any project. Our project team understands the need for effective communication. We believe in a participatory process involving the community and school administration, staff, and student input in the referendum campaign.
During the referendum campaign, Kraus-Anderson will attend and support the District's community informational meetings and presentations and answer questions relating to construction cost or schedule regarding the proposed project.
Since 2013, Kraus-Anderson has assisted 69 Districts to pass over $2.9 billion in referendums.
Facility Assessments
Kraus-Anderson provides comprehensive facilities assessments that identify and prioritize facilities improvements, leading to data-driven strategies that protect the long-term value of existing properties. Our facilities assessments start with a detailed onsite review of the facility, identify facility improvements, prioritize those recommendations, and associate costs for recommendations- all in the spirit of protecting the facility's long-term stability.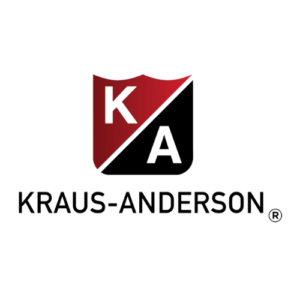 Since 2001, Kraus-Anderson has completed over 250 facilities assessments totaling over $3.5 billion in recommended improvements.
Sourcewell
Kraus-Anderson is a preferred contractor for Sourcewell. Sourcewell is a public agency that provides cooperative purchasing for government, education, and nonprofit agencies. Whether it's repairs, renovations, upgrades, or straightforward construction, Sourcewell's Job Order Contracting system allows you to put immediately available contractors in place on a substantial number of projects with one, competitively bid contract. We have completed several projects with clients through Sourcewell.
Preconstruction Services and Technical Resources
Kraus-Anderson's early preconstruction involvement equips our clients with the right tools and data to make informed and strategic decisions from program verification into design and construction. The benefit is the ability to help identify and actively plan for construction issues that may place budget and schedule objectives at risk.
Construction Services
Kraus-Anderson provides integrated construction management services, ensuring timely, successful execution of all types of projects. Our service approach is focused on a system of interrelated strategic services, each designed to assist in exploring how best to deliver your project, from early pre-resolution planning through occupancy of your facility. Kraus-Anderson's professionals focus on creating value and eliminating waste, with the goal of saving you time and money.