MREA Announces Greater Education Summit Keynote Speakers
With the 2023 MREA Greater Education Summit less than six months away, MREA is excited to announce the opening and closing keynote speakers. Greater Minnesota education leaders can expect to learn, be entertained and be inspired by our top-notch keynotes, which focus specifically on Greater Minnesota challenges and opportunities.
Tuleah Palmer – Opening Keynote Speaker
Rural People as Powerful Agents of Change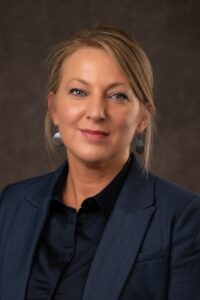 MREA is excited to welcome Tuleah Palmer as the Opening Keynote for the 2023 Greater Education Summit. Tuleah will be addressing the macro rural issues affecting education and how to transition old and new values so Greater Minnesota doesn't become lesser Minnesota.
Tuleah is the President and CEO of Blandin Foundation, where she oversees grantmaking, public policy initiatives and stewardship of foundation resources. Throughout her 20 years of nonprofit executive experience, she has focused on community and economic development, workforce development and systems change. Previously, she served as the executive director of the Northwest Indian Community Development Center in Bemidji and has led numerous organizations through strategic planning and program redesign. She has secured and managed over $100 million in grants and successfully acquired funding more than a dozen times at the state capitol.
Closing Keynote Speaker – Brandon Jones
Cultivate Youth Well-Being for the Future of Education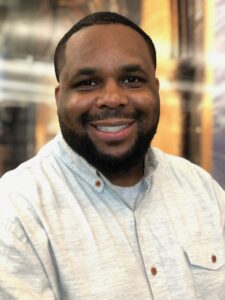 Brandon Jones will close the MREA Greater Education Summit on Tuesday morning, November 14. Brandon's keynote, "Cultivate Youth Well-Being for the Future of Education," will motivate and inspire educators.
Brandon is the Minnesota Association for Children's Mental Health Executive Director & consultant. He specializes in Adverse Childhood Experiences (ACEs), Historical and Intergenerational trauma, Social/Emotional Intelligence (EQ), Leadership, and Intercultural Development Inventory (IDI). Brandon holds a B.A. in Sociology from the University of Minnesota, a Masters's in Community Psychology from Metropolitan State University, and a Masters's in Psychotherapy (MFT) from Adler Graduate School. Brandon is also a 2013 Bush Foundation Leadership Fellow. He lives by the motto of "Live Life with Purpose on Purpose."
2023 Greater Education Summit Details
November 12-14, 2023
Cragun's Resort, Brainerd
Registration opens for MREA members in July
Watch your email for details!