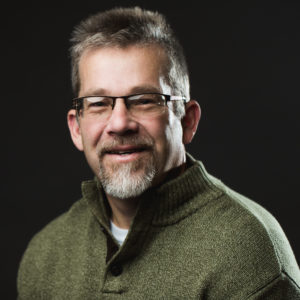 MREA appointed Lee Carlson as president of the Board of Directors. The teacher at Windom Public Schools has been elected by the board to serve a one-year term and help lead MREA's efforts as the voice of education in Greater Minnesota.
Carlson started his teaching career as a high school English teacher and the head football coach in Oslo, Minnesota. He went on to teach and coach in Sebeka, Howard Lake, Sartell, Maple Lake, Kimball, St. James, and Cedar Mountain.
He also has been an active leader in education. In addition to his work with MREA, Calrson has served on the governing board for Education Minnesota, and as a director for the Minnesota Education Equity Partnership.
During his time with MREA, he has enjoyed meeting with agriculture organizations to get input for the Ag2School credit legislation, serving on the American Indian Schools Advisory Committee and seeing the support for Educators of Excellence awards program that elevates the work of teachers, schools, and communities across Greater Minnesota. He helped start the awards program.
Carlson recently shared more about his career path, involvement in MREA and goals for 2019:
What led you to pursue a career in education?
Our farm was four miles east of Rosholt, a rural town of 400 in South Dakota, close to both North Dakota Minnesota. School was everything and teachers knew all about your family, home, car, church and we knew the same about them. Mr. Thompson and Mr. Vergeldt were the only two coaches I had in high school and so many other teachers cared about me then and still do today. My college advisor convinced me to pursue an education degree and I have been fortunate to enjoy 30 years already teaching and coaching in small, rural communities.
What led you to join the MREA Board?
MREA was being mentioned as an important organization throughout the state so I checked it out. It happened to be right before elections for the board so I threw my name in.
What have you enjoyed most about your time with MREA?|
Being on a board where administrators, school board members, and teachers are in the same room finding solutions for Greater MN education is a unique and powerful opportunity. MREA is staffed with talented people and the number of member districts has grown tremendously. It has been a privilege to be part of the work.
Why do you think it is important to be involved in MREA?
The MREA board is focused and responsive and new members are provided an opportunity to add to the conversation immediately. MREA approaches relationships with member districts and associate members the same way, whether it is a local visit from Fred and Sam, our regional listening sessions, or attending the fall conference.
What do you enjoy doing in your spare time when you are not serving MREA?
Writing, photography, sports, and collecting vintage items keeps me busy. My wife Susie is a fantastic teacher, as well as our oldest, Sam. Our daughter Madi is a junior at Gustavus, and Logan is a sophomore in high school. Enjoying opportunities with friends and family are always a bonus and this July I will be headed to Sweden to connect with relatives.
What are you most looking forward to for MREA in 2019?
Coming off the recent election, there is potential for strong movement on education issues and MREA is working hard to favorably impact the direction of that movement for Greater Minnesota. For the organization, it will also be a time to celebrate the hard work of so many and the great achievements created since the inception of MREA.