Nearly 20 students took part in the Future Educators Workshop at MREA's Greater Education Summit earlier this month. Students who are juniors or seniors in college and majoring in Education are invited to attend the Summit for valuable learning and networking opportunities.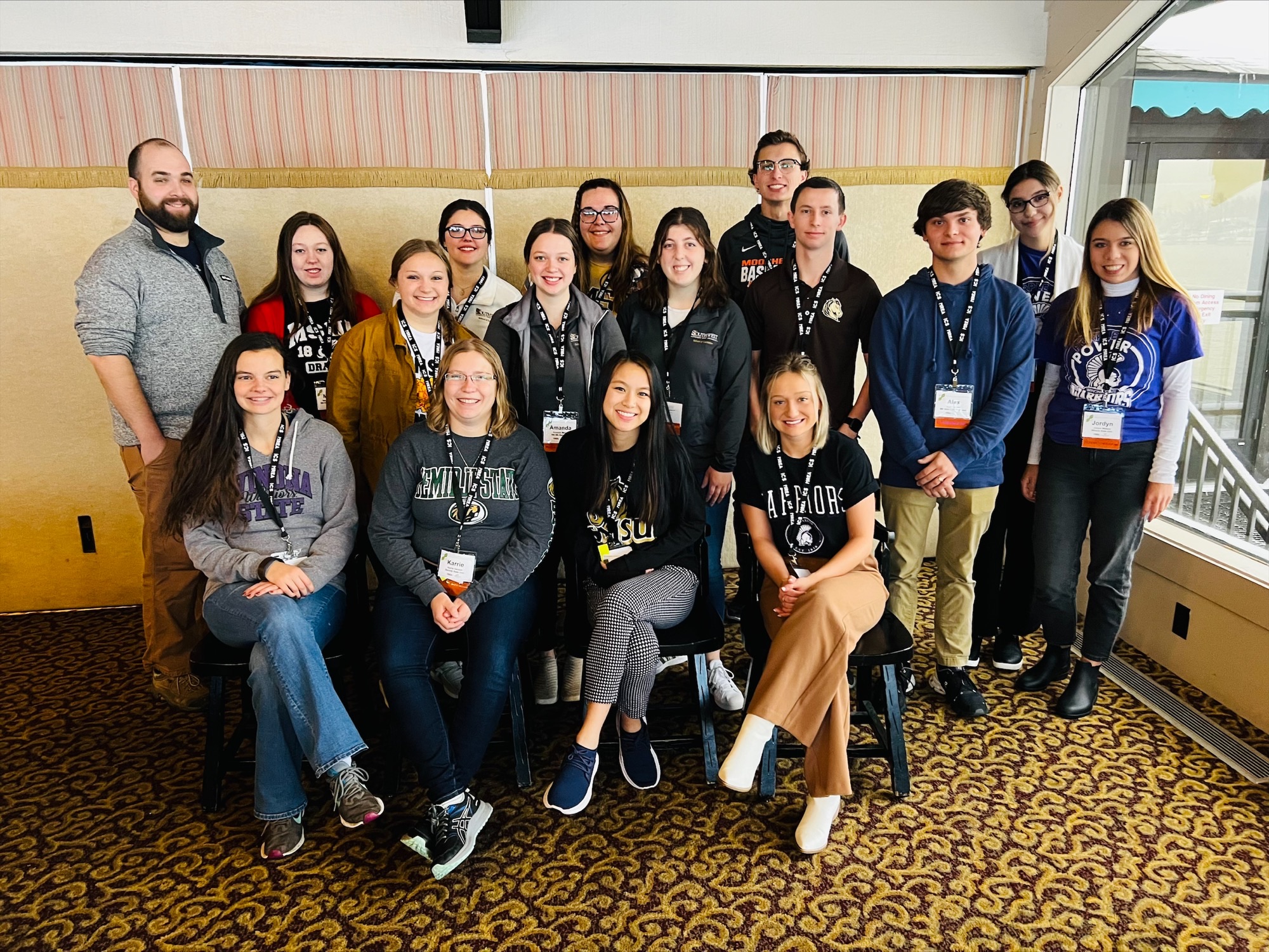 "We invite future educators to the Summit in part to provide professional development, but really to show them the great people and work that is happening in rural education. Soon, these students will choose a school for their first teaching job, and we really want them to consider and choose rural Minnesota schools," said MREA Executive Director Bob Indihar. 
The future educators came from four different colleges – Bemidji State, Southwest Minnesota State, Winona State, and Moorhead State.  The students attended the MREA Awards Ceremony on Sunday evening where four Educators of Excellence honorees were highlighted, as well as two Innovation Program award winners. On Monday and Tuesday, students heard inspiring and thought-provoking messages from keynote and breakout speakers. A panel of rural educators shared stories with the students about their experience with rural education.  
MREA Board Members also conducted mock interviews for the future educators to learn what rural administrators are looking for in educators and receive feedback. According to many of the students, this was one of the favorite parts of their Summit.  
There were also plenty of opportunities for networking for the future educators, both in a formal Gallery Walk setting and a less formal poolside social hour.  
MREA is grateful for the universities who helped organize the experience for the future educators and for Sourcewell, who sponsored the Future Educators Workshop.  
Future Educators shared some of their takeaways from the MREA Greater Education Summit: 
"My biggest take-away was getting to know the atmosphere of being a in a rural school."

 

"Take a chance on rural towns."

 

"The first couple of years will be tough, but if you make it through there it'll be great."

 

"Be yourself when finding a community."

 

"We answered multiple interview questions and had great conversations with administrators.  This was by far the most beneficial part of the entire conference."

 
Many Summit attendees went out of their way to tell MREA how much they enjoyed the opportunity to connect with future educators. MREA is planning to grow this workshop in the coming years and help drive even more educators to Greater Minnesota school districts.