MREA welcomes John Engelking to the Board of Directors. He fills a vacant administrator position through December 31, 2017. The MREA Board of Directors voted in favor of Engelking filling the position at the October meeting.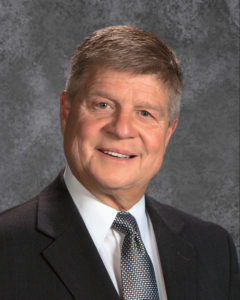 Engelking is currently in his eighth year as superintendent of the Proctor School District, where he leads 300 employees, 125 teachers and 1,850 students.
"I am dedicated to promoting education and to help advocate for our rural Minnesota schools at the state legislature," he said.
Engelking previously served as the secondary principal of Cook County Schools. He also held position as activities director, social studies teacher and technology coordinator at Sibley East Schools.
He currently serves on the MASA Superintendent Advisory Council for the Northeast Service Cooperative and previously served chair of MASA Legislative Subcommittee.
John received a Master's Degree in Educational Leadership and a 6th Year Degree in School Administration from Minnesota State University and received his Superintendent's License from Saint Mary's University, Minneapolis.