Kayla Delzer, recently named the North Dakota Lead Digital Innovator by PBS LearningMedia, will be the closing speaker for MREA's 2016 Annual Conference. A technology champion and teacher in West Fargo, North Dakota, Delzer is in her eighth year of teaching second grade.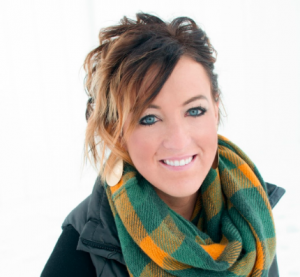 MREA's annual conference will focus on the theme, "Making Teaching Matter." It will be hosted November 13-15 at Cragun's Resort near Brainerd.
Teacher, Columnist, Speaker, Author
In addition to her classroom teaching, Delzer is a columnist for EdSurge.com, where she wrote one of their Top Articles of 2015. Last July she delivered her first TEDx Talk, Reimagining Classrooms: Students as Leaders and Teachers as Learners. She is also authoring her first book for educators based on best 21st-century teaching practices for digital natives, to be published in December.
Why "Making Teaching Matter"?
Expectations for today's professional teachers have redesigned teaching and made it a more demanding profession. Research continues to demonstrate that great teaching is more important than ever to student achievement.
So how do we make teaching matter in Minnesota? Join us at the conference (registration opens in July) to explore this question with Delzer, Opening Keynote Speaker Sarah Brown Wessling, and many other education professionals.
Learn more at www.topdogteaching.com.
Follow Delzer on Twitter @TopDogTeaching.
Learn about submitting a proposal to present at the conference.