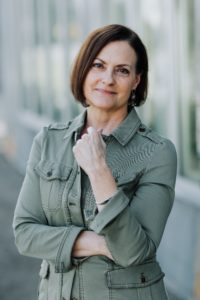 Author and EdExpert Suzy Pepper Rollins will keynote the 2018 MREA Annual Conference on Engaging Students Now.
Suzy is the author of Learning in the Fast Lane and Teaching in the Fast Lane, both by ASCD.  Both books have themes of getting students moving by doing more of the thoughtful, creative, and often hands-on work.
At the MREA Conference in November, Suzy will speak on Acceleration: A Different Process and Mindset for Moving Students to Success. Our processes in closing gaps in children have historically been to fill every hole a learner has. But what if we chose acceleration instead?
Acceleration prepares students for success just in time for new learning.  In effect, we lay the groundwork for acquisition learning by establishing just enough prior knowledge to both instill curiosity and connect to new information. Remediation is still present, but just the prerequisite skills that are required for the new tasks. It's focused on what learners CAN do, instead of every single thing they missed along the way.
About Suzy
Suzy is a passionate advocate for accelerating learners with gaps and examining how lesson creation impacts authentic student involvement and evidence of learning. Her mission is to create academic success in ALL learners by imbedding instructional practices that create energized, focused, autonomous learners.
Suzy is the founder of Math in the Fast Lane, a hand-on approach to teaching math. She also hosts a weekly podcast on MyEdExpert.com, with conversations with top ed thought leaders. She can be reached on Twitter @myedexpert or via SuzyPepperRollins.com.