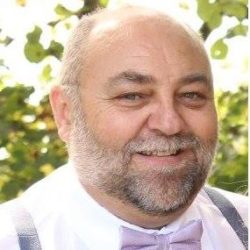 Eight years ago, south central Minnesota, like many communities, faced a dire need for certified welders. Why others wondered what could be done, one teacher went to work.
Bob Bonin, a welding teacher, started by approaching manufacturing companies to ask them to sponsor welding booths at Fairmont High School. Through his efforts, the high school grew from four to 20 welding booths and he started expanding the programming. And he kept going. The result is a new Welding Academy that serves middle and high school students across the region.
MREA named Bonin a 2018 Educator of Excellence  for his extensive efforts to engage students and meet workforce needs. View the video below to learn more about his work.
Fairmont High School offers three levels of welding during the traditional school year and college-in-the-schools welding class through Riverland Community College. Eighth grade students taking STEM classes also have access to the program through virtual welders.
Students—and adults—across the region gain access to the Welding Academy through Saturday and summer classes.
Bonin's model is helping to provide a skilled workforce and retain employees in local communities.