For over 35 years, Susan Akre has been a student of education while being an educator of students.  Focused on data-driven approaches, she's getting results for students and helping teachers in northern Minnesota do the same.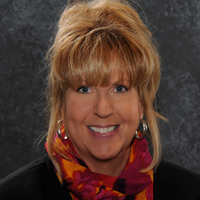 For the past several years, Akre has been the Teaching, Learning and Assessment Coordinator for the Deer River School District. In this role, she has built on her career's worth of knowledge and convictions about how students learn. She facilitates weekly professional learning communities, data retreats and full-day pedagogical trainings.
In one instance, she was convinced that 6th graders could comprehend a level of reading that was geared for people much older. With the belief that reading material above your level effectively stretches your mind, she wrote a grant that provided a subscription of the Minneapolis Star Tribune to each child in 6th grade in Deer River.
Her efforts get measurable results. The teachers under her tutelage saw three grades increase in proficiency by nearly 20 percent each and four other grades improve by almost 30 percent per grade. That's compared to the state average increase of less than 2 percent.
"The innovative ways that Sue makes advances in teaching are such a valuable asset to the teachers she serves," MREA Executive Director Fred Nolan said. "Her unselfish building up of faculty and students alike greatly increases the quality of our rural schools.
MREA recognizes Akre as a 2017 Educator of Excellence for the clear results she's achieving for both teachers and students.
If there is data to support a method or approach to teaching, she is interested. While results matter to Akre, so do connecting to the heart of students. "My teachers put everything they have into teaching and their students' learning – it is my duty to support and uplift them," she said. "I believe these remarkable results were built on the foundation of trust, respect and evidence-based pedagogy."
Referred to by some as "a teacher of teachers," Akre is not interested in simply amassing knowledge. "She is quick to relay that knowledge to those around her," Deer River Superintendent Matt Grose said. "She communicates in a way that is non-threatening and supportive, and has gained the respect and admirations of my teaching staff, as well as a number of other teaching staffs in the area, something that is an incredible accomplishment."